Mold Detection & Removal Services
Premier Restoration Services works with nationally recognized testing facilities and can provide mold inspection, laboratory analysis, and written remediation plans at a reasonable price. We know what to look for, how to analyze the situation and the appropriate steps needed to help remediate the mold.
24/7/365

Quick response and action are critical. The more time that elapses before treatment, the greater the damage.

Industry Leadership

For more than 60 years, we have come through for home and business owners as a highly reputable, licensed, insured and endorsed provider of fire and smoke restoration services.

Best-of-Class Methods

Our methods and processes meet or exceed industry standards

IICRC Trained Restoration Technicians

Our experts have completed advanced training in fire mitigation, restoration and corrosion control. We also require Continuing Education to learn about new techniques and equipment to better serve you in your time of need.

Insurance Capabilities

We understand that as the business owner or property manager, you deserve clear and thorough communication, and we will give our full cooperation to both you and your insurance claims representative.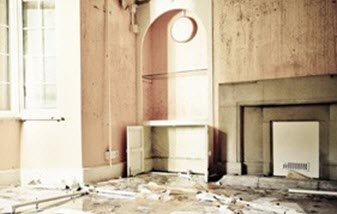 OUR PROCESS
Locating the mold and the water sources that feed mold
Assessing the damage caused by the mold
Isolating and containing the mold by using techniques like physical barriers and negative air pressure to prevent it from spreading
Capturing, filtering and scrubbing microscopic mold spores from the air
Removing mold with antimicrobial and antifungal treatments
Disposing of mold-infested porous materials
Cleaning, sanitizing and deodorizing belongings as needed
Repairing and reconstructing damaged areas to restore your home or business
Take action at the first sign of mold. Our professionals work closely with our clients, insurance companies, and industrial hygiene specialists to provide full service and effective mold cleanup to recreate a healthy living and working atmosphere. You can count on us.
At Premier Restoration Services, there's a reason why we provide our clients with the utmost in disaster restoration service, response time and professionalism.When your home or business is damaged or devastated by a disaster, you want a company you can trust to help minimize interruption. A company that has a local response that's second to none. And at Premier Restoration Services getting your home or business back in business, while restoring peace of mind, is what we're all about. We invite you to get to know us and see how we can offer that same level of quality and peace of mind to your business.
Emergency Contact
Address
Insurance carrier
Nature of Damage
Is the water still on?